Hi there my friend- it is really great to "meet" you!
I believe that things happen for a reason, so therefore you have not arrived on this page just by chance. Our paths have crossed paths for a reason and hopefully we can help each other on this journey called life.
So how is that going to happen?
Firstly, there are many resources here for you to help yourself in the areas of your life where you are wanting change and growth. But remember you have to take action – usually reading and gaining knowledge is great – but real change only happens when that knowledge is applied and put into action.
Secondly, if you feel you would prefer 1:1 coaching, then I am here to be your cheerleader, to encourage and assist you to find the answers you are seeking within yourself. I believe most people have the answers they are searching for deep within, but in this busy world many of us barely take or even find the time to search within – life is just too hectic so we stay on our little hamster wheels spinning around and around and feeling increasingly stressed and overwhelmed with our circumstances.
Throughout our coaching time, you will develop the tools and confidence to take action and move forward to start living the life you have always wanted.
I will help you to :
# recognise limiting beliefs that are getting in your way
# silence the inner critic within
# boost your self esteem
# relieve the stress and overwhelm you may be experiencing
# learnt to love your imperfections and value yourself
My way of coaching is to empower you in becoming the person you want to be. You are unique and so your coaching should be too. I don't follow a 'one size fits all'. We start where you are and we work towards your dreams and goals.
If you want to achieve greater happiness and success, and also positively contribute to others, then you have arrived at the right place! I am looking forward to working beside you!!
Life is just to short to live each day feeling unfulfilled, miserable and thinking.."if only"…
So let's connect so I can take you by the hand and empower you to be all that your heart, mind and soul yearn to be. Those desires are in your heart for a reason, so lets bring them to life!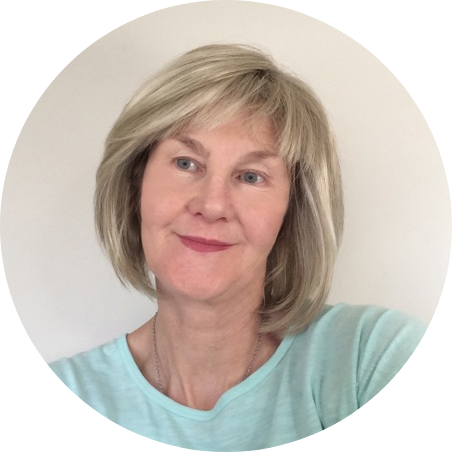 Ally  – Head Coach and Founder of Your Happiness Coaching
Certified Master Life Coach
Certified Life Breakthrough Coach
Certified Life Coach
Certified Law of Attraction Basic Practitioner
I was lacking a bit of structure in my life when Ally was my coach. I was also in a bit of a funk physically and professionally. Ally's sessions were so uplifting. Ally was compassionate, non-judgemental and was a real cheerleader, helping me to trust that things would turn around and they did! I got a new job and even now more job offers are rolling in. Thank you Ally for believing in me.
From the very first interaction with Ally, I felt straight away that she was someone I could trust and confide in. I have always had issues with trust and what I sensed was rejection but there was just a calmness and gentleness with Ally that drew me in and allowed me to trust her with my issues. The gift she gave me during and after our time together was the freedom to take off the mask I have worn for so long and be brave enough to be me. For the first time in my life I am feeling more empowered and not near so self critical. I will continue to work on myself with the wonderful tools and strategies Ally provided. I cannot thank you enough Ally – you are an amazing lady!
The biggest thing I got out of my coaching sessions with Ally is that it is never to late to change. At my age I was fearful and too embarrassed to tell anyone about all the rubbish that was inside of me – but I got sick of pretending that everything was alright and I was happy – because I certainly wasn't. But I'm glad I did because Ally was fantastic- she never judged me and always really listened to me before she pulled me back on track again. I think I m already happier than I have been for a long long time – and I know what I have to do if I start feeling overwhelmed again. I would recommend Ally to anyone if you are wanting to make changes in your life.
Before I took some coaching sessions with Ally, I was the worlds greatest perfectionist! So much so that I never completed anything I started because to me it was never good enough. But Ally helped me to see through a different lense – and also to understand where my perfectism had originated – which was really freeing! Now I can take action without fearing it is not good enough, or that I am not good enough. My self worth is much greater and I keep in mind the little slogan that Ally gave me – "Perfectionism is just an excuse for self – criticism" . When I repeat this to myself it helps free me up to keep going.
The coaching sessions I had with Ally really made a difference in my life. She was easy to talk to and very supportive which made our coaching sessions extremely valuable. My self-confidence has risen so much and I finally have more belief in my self and my ability. Ally Ally helped me brainstorm ideas and actions for me to work on every week that would help me move forward every day. Some of my friends and family have noticed the difference in my self-confidence and say that I'm a much happier and calmer person than I used to be. My new journey in life has only just begun and to have someone like Ally keep me focused on what I need to do and what actions I need to take has been very powerful. Wow, thanks Ally, I feel great about myself and know that I can do what I set my mind to when I take action.
My coaching with Ally has been one of the most powerful experiences in my life. I never took the time to sit down and be present with myself and aware of my feelings in the moment. I was always much to busy for that. But with Ally, she taught me how to do this- how to breathe and be present – and on top of that she was there to just listen to me and help reflect back to me everything I was thinking and feeling – and that was powerful! I had sever huge aha moments that gave me such valuable insights. Ally was able to give me the tools I need at a time when there was some major stuff happening in my life – she help guide me with my decision making which gave me the confidence I needed to do things I would never have been Abe to do on my own. I love my life so much more now – I wished I had found coaching years ago.